Gamifying a task makes it more attractive, especially for children, where play is their natural medium for learning. The gamification of education can enhance levels of engagement as videogames can do. 
When they play they not only rehearse what they want to do, but they have fun with it and want to repeat it. The well-being that the game produces also makes what has been learned is memorized and maintained over time and remembered pleasantly,
However, when we suffer from something or we do it out of obligation, it is much more likely that we will not want to repeat it and give flight responses to that task.
To facilitate their students' learning, many teachers have chosen to design content in a fun and gamified way.
Educational videogames from the theory of Neurodidactics
Neurosicoeducation or neurodidactics has defined 5 pillars on which it bases its theory to improve student learning.
With this theory, the learning should be:
Fun.
Spontaneous, without directed instructions.
More effective if the sensitive learning phases are respected. Children learn best when they are younger certain skills necessary for learning. They are digital natives.
It is an emotional process. What has been learned is better kept in memory if it is related to positive emotions.
Environments rich in sensory input make learning easier (especially if there is more than one sensory input).
All these laws or principles are complied with by certain types of educational video games that, in addition to being entertaining and fun, encourage learning by playing because:
They are active and dynamic.
They have an objective, a purpose, they are situated within a context that makes all intrinsic learning coherent and the effort made has a practical sense.
They confront the user with challenges and decision-making that they would not normally have in other circumstances.
They speed up perception, attention, and memory. It is important to choose the right video game according to the characteristics of the children, also for those with learning difficulties or ADHD.
They favor self-control: the control of the special situations presented in the game properly and the possibility of repeating that decision sequence will make the user pay attention and learn to choose the most correct options. It will help you manage your impulses and take time to reflect.
They generate positive emotions: when a challenge is overcome, self-esteem is reinforced.
They improve self-concept: an important part of children with school learning problems have problems with their self-concept of themselves, and their possibilities of facing difficulties in daily life. Most games are designed to give correct feedback or reward for what you do in the game. When we overcome a challenge we will receive rewards.

They positively influence motivation and improve tolerance for frustration. In the article "Increasing emotion for learning" written by Carina Soledad González we see that the results obtained indicate that not only motivation is beneficial for learning, but also that the frustration produced by video games can be used to achieve greater persistence in the achievement of learning objectives.

They are collaborative: I can play with other friends and share experiences.

It allows projecting the personality in an avatar. In the avatar, in addition to choosing his physical features, he will also show his personality. The results of their plays help us to assess self-control skills or the level of motivation in the game. Your avatar's achievements will be your own. This is where you can project your desires, your strengths and weaknesses in a way "external to yourself" which makes it more manageable and without resistance.

In hospitals and specifically in long-term hospitalized children, they involve "wings to fly" out of the room and live experiences with others. "The walls are coming down" and they can travel from their bed and make decisions that would not be possible in that environment.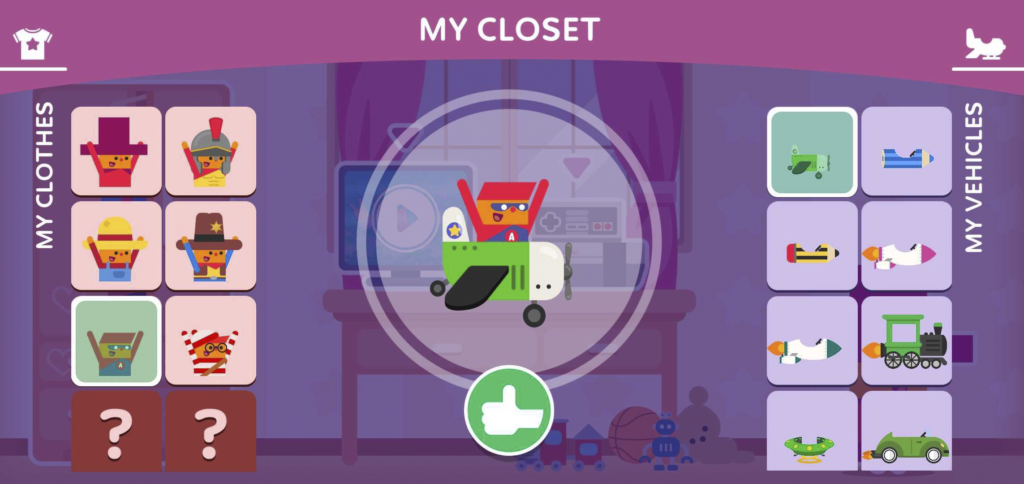 In hospitals, video games are an important distractor that influences pain reduction. You can visit the website of the Juegaterapia Foundation, which is doing very important work in this field.
In the research "The Association Between Pain Relief Using Video Games and an Increase in Vagal Tone in Children With Cancer: Analytic Observational Study With a Quasi-Experimental Pre / Posttest Methodology", which was published in the journal "Journal of Medical Internet Research" Mario Alonso Puig, Patron of Honor of the Juegaterapia Foundation, Francisco Reinoso-Barbero, Chief of Anesthesia at La Paz Children's Hospital and member of the Royal Academy of Medicine, Diego Plaza López de Sabando, Mercedes Alonso Prieto, Jordi Miró, and Raquel Torres-Luna. Research shows that playing can cure.
At Kokoro we try to make the activities as fun as possible by incorporating gamification during the sessions and a fun world full of characters that will accompany you in your game sessions. In our app you will find many educational video games that will help the little ones in various curricular subjects and in other areas of learning such as social skills.